Suffering from pain? We are the most Advanced Pain Specialist in Utah. We can help you live pain free.
We work with you to create a treatment plan to get rid of pain and start living again. Serving all of Northern Utah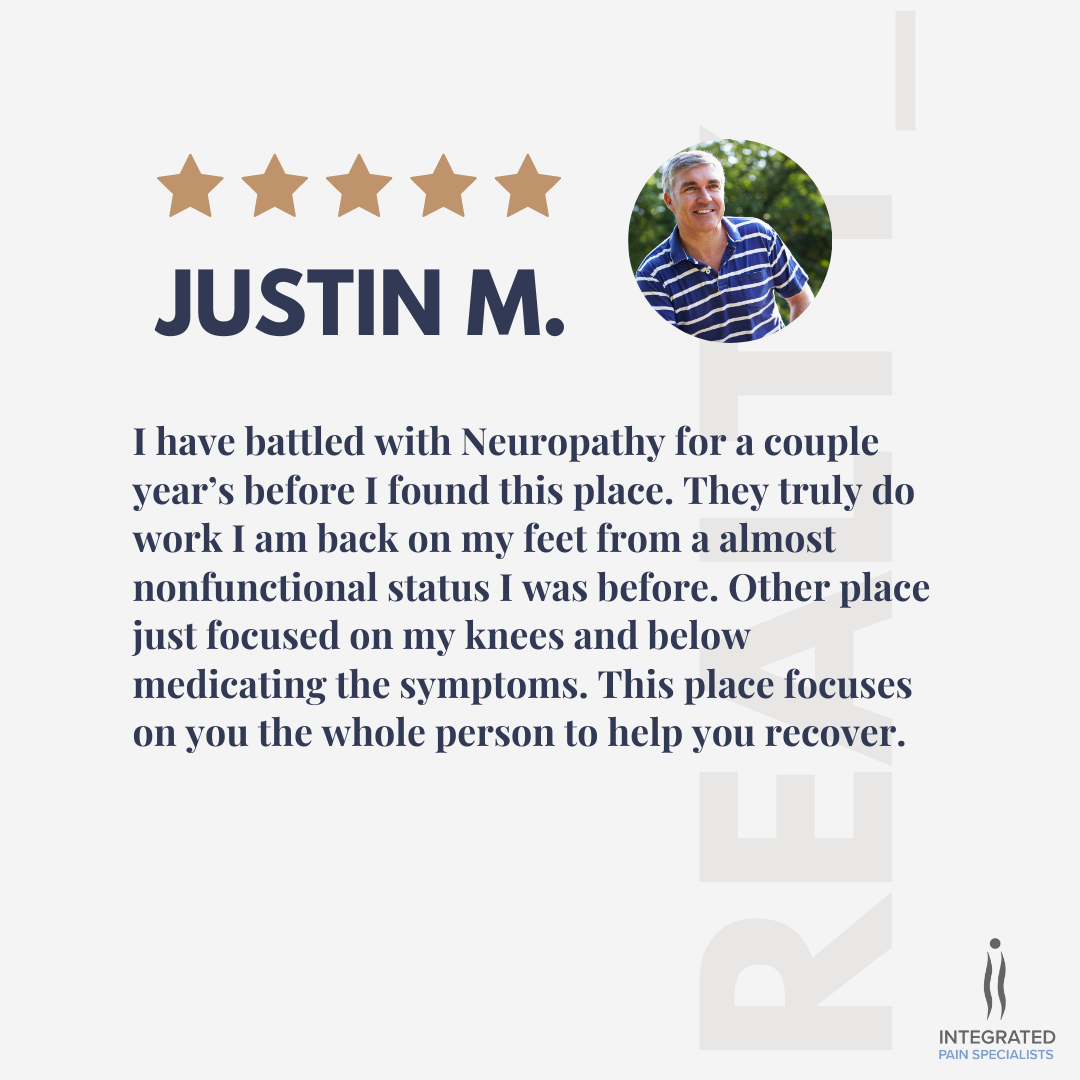 Best pain care in Utah
We're Utah's TOP Pain and Restorative Medicine Experts. We reverse chronic pain and illness to help you live your best life.   Join the 24,435+ patients in our movement to  Get Well – Be Well – Live Well
Back Pain
Four out of every five physical medicine patients seek treatment for back pain, which can stem from a variety of causes. Find back pain relief with Integrated Pain Specialist.
Neuropathy
Over 20 million people in the United States have been estimated to have peripheral neuropathy. We believe there are holistic alternatives without medication.
Optimize Athletic Performance
We help professional athletes, weekend warriors, and active retirees to optimize their athletic performance.
Joint Pain Specialists
We don't just STOP the pain. Integrated Pain Specialists finds WHY you are having pain and stop the real reason for the pain.
How Integrated Care Works for You
What can you expect from Integrated Pain Specialist?
Before starting treatment, we discuss our findings and explain our treatment plan, so you know why we do what we do and how it is going to get you back to the life that you love.
To begin the recovery journey, we will give all new patients an exam. Oftentimes people know they are in pain, but are not sure of the cause. Here at Integrated Pain Specialists, we find the root of the problem. We do not want to put a bandaid on the problem, but find a permanent fix.
After the patient exam, we analyze the results and come to a conclusion as to why you are in pain.
After a conclusion, we bring the entire team together to put together a start-to-finish recovery plan.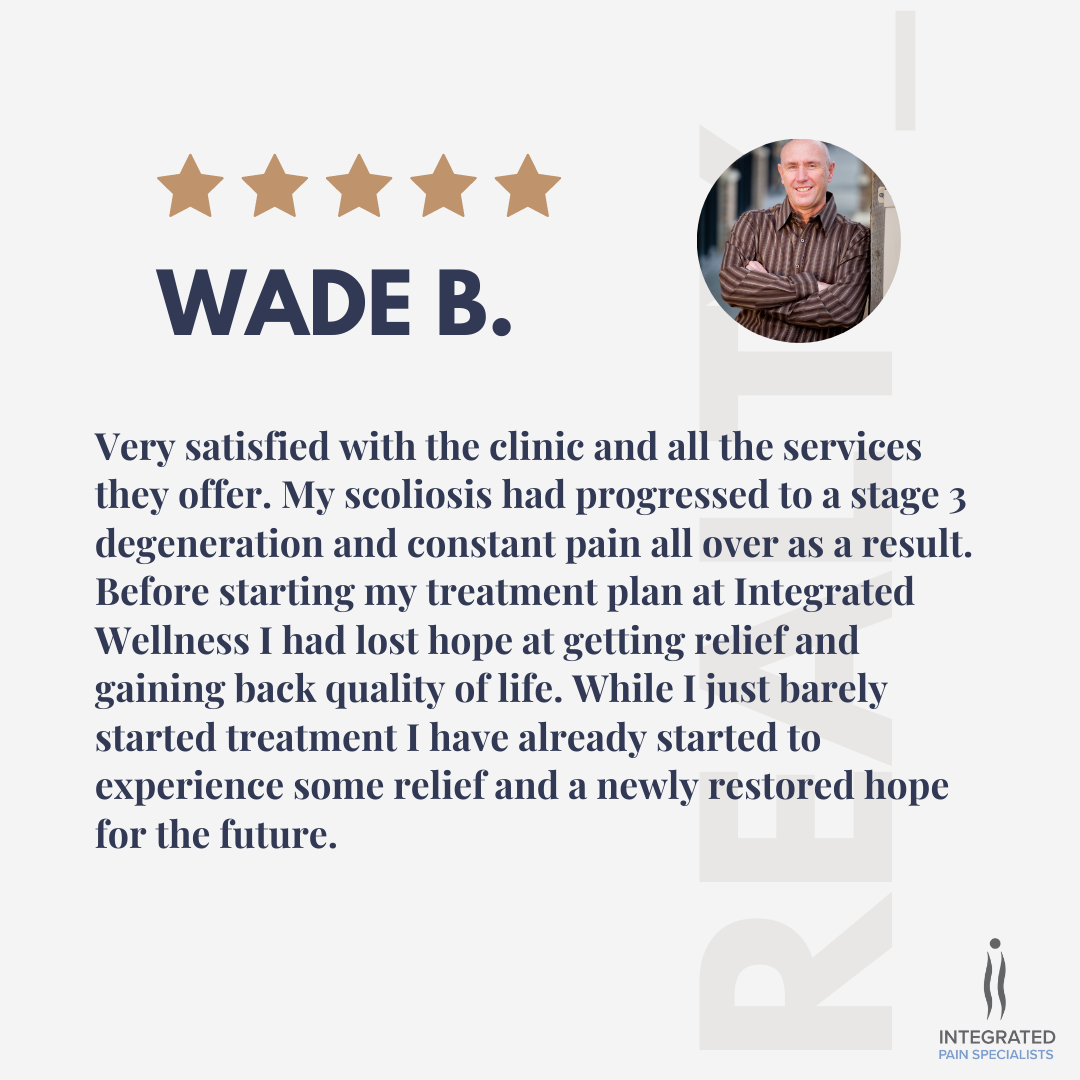 Meet Our Providers
Our highly trained team consists of medical professionals that work together to bring you the most powerful treatments available.
"The staff is really friendly, helpful and very caring. They are extremely thorough on the exam and also on getting you a specific plan based on your individual needs. They use specific integrated plans built around your condition(s) and provide you with the healthiest and best way to heal you naturally. I would like to thank all those beautiful souls for giving 110% to all of us patients who come in feeling helpless and leave feeling hopeful."
"About a year ago, I developed severe, debilitating lower back pain. I'm 63 and have never had any indications before. My regular doctor ordered an MRI and X-Rays. It was determined that I had severe deterioration and multiple disks damaged. After trying regular PT with no relief, I was directed to Integrated Wellness as a possible solution. Their advanced methods of correcting my spine problems using multiple methods of treatment, quickly got me vertical and virtually pain-free. I cannot thank them enough."
"Before coming to Integrated, every move I made caused pain in my upper and mid-back, and also in my neck, which radiated down my right arm like an electrical shock. Although I am still undergoing treatments I can say that I am now about 90% improved.
Kudos to the entire staff. From the front desk to the entire chiropractic staff, all are professional and friendly, and very caring. I highly recommend Integrated Pain Specialists for your needs."